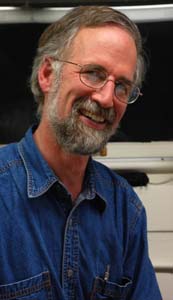 There is natural cycle to higher education news. In the mid-fall, we read about outrageous football budgets and coaches' salaries. In the spring, folks are interested in admissions policy. In late summer, we get ourselves jazzed up about financial aid. And, somewhere between these perennial headlines, there are other oldies-but-goodies that show up: compensation for chancellors and presidents, US News and World Report rankings, or "Why can't college students write good?" Aside from my belief that we treat most these issues superficially, I am constantly annoyed by our nasty little habit of evoking important ideas and using them as convenient shibboleths or attention-grabbing buzzwords.
"Academic Freedom" is possibly the most overused and misunderstood term in the higher education. When it creeps into the headlines, I cringe. Then something happens and (just as I'm getting ready to roll my eyes) I realize that we have, in fact, stumbled upon an important issue and now
is
the time to call upon our cherished principles.
I am referring, predictably, to the "Cronon Affair" unfolding at UW-Madison. This is one of those rare cases worth getting upset about. However, my concerns are not what one might expect.